Adding a furry new family member can be one of the most exciting experiences of your life. After all, who can resist that face and those adorable puppy eyes? Before you take on this responsibility, though, it's important to make sure you understand the reality of owning and taking care of a dog. From budgeting for their health needs to making time for regular walks and play sessions, there are many things to consider when deciding if getting a dog is right for you. 
Here are some essential truths you should know before getting a dog – from having realistic expectations to researching what breed is best suited for your lifestyle. 
Lifestyle Assessment
Before bringing home a puppy, it's important to evaluate your lifestyle and determine if owning a dog will fit in with your daily routine. If you're someone who works long hours or travels frequently, getting a high-energy breed might not be the best idea. Dogs require attention and care, so make sure you have enough time to dedicate to them before making the commitment.
You'll have to take your furry friend on walks, give it some cuddle time, and, of course, scoop some poop! 
Luckily, there's help for each of these tasks. You can hire a dog walker or take advantage of a poop scoop service, so you don't have to worry about cleaning up after your furry friend. 
Researching the Breeds
Just like humans, every dog breed has unique traits, personalities, and needs. It's essential to do your research before getting a dog to ensure you choose the right one for your lifestyle. For instance, if you love the outdoors and enjoy a fairly active lifestyle, then getting a high-energy breed such as a Husky or Labrador Retriever would be a great fit. However, if you're more homebound or work long hours, then a low-maintenance breed like the Dachshund or Greyhound may suit you better.
Moreover, certain breeds are prone to specific health issues, so it's crucial to research and understand what potential health concerns your chosen breed may have in the future. This will help you prepare for any necessary medical expenses and provide proper care for your furry friend.
Budgeting for Your Dog's Health Needs
Your furry friend deserves the utmost care. It's important to budget and plan for regular veterinary visits, vaccinations, and unexpected emergencies. These costs can add up quickly, so it's essential to factor them into your monthly expenses before getting a dog.
Additionally, consider getting pet insurance to help cover any unexpected medical expenses. It may seem like an extra expense, but it can save you from significant financial burdens in the long run.
Training and Socialization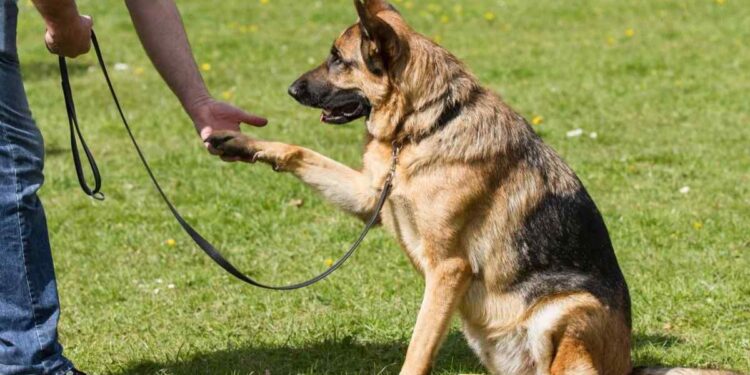 Similar to any other animal, dogs need training and socialization from a young age. The key to a well-behaved dog is consistency, patience, and positive reinforcement. It's important to establish rules and boundaries for your dog right from the start. This will not only make them easier to manage but also ensure that they are happy and healthy.
Socialization is equally important to prevent any behavioral issues. Introduce your dog to different environments, people, and other animals from a young age to help them adjust to various situations.
Legal and Local Considerations 
Before you adopt a dog, make sure your living situation and local laws allow it. If you're renting, check with your landlord or read through your lease to ensure that having a pet is permitted. Some landlords have specific restrictions on the size, breed, or number of pets allowed. It's also essential to research local laws and regulations regarding owning a dog in your area.
Moreover, some cities require owners to register their dogs and obtain a license. This ensures that all dogs in the area are vaccinated against rabies and allows for easy identification if your dog were to ever get lost. It's important to comply with these laws for the safety of both your dog and those around you.
Pet-proofing Your Home
Dogs are curious creatures and may get into mischief if left unattended. Before bringing a puppy home, make sure to pet-proof your house by removing any potential hazards and keeping valuable items out of reach. This not only ensures the safety of your dog but also protects your belongings from any unwanted damage.
Invest in proper bedding, toys, and other essentials to make your dog feel comfortable and welcome in their new home.
Conclusion
Owning a dog can be rewarding and exciting. Selecting the right breed, having the necessary supplies in place, researching to acquaint yourself with dog behaviors, and having a plan for when you are away from home are all important steps in ensuring that your new housemate will fit in seamlessly with your lifestyle. 
If you follow these tips and take the time to make sure that you have everything set up before bringing a dog into your home, you will have much fewer surprises or issues and a greater chance of success with your pet. So, go out there, do your research, spend time finding the best fit for you, and then bring the pup home – you won't regret it!