The dwarf Dutch rabbit is a sweet little pet that is perfect for the company of adults and children. This specimen belongs to the so-called "dwarf" category of rabbits like other breeds including the ram rabbit. It has a small and sensitive body born from the crossing of various breeds of Dutch rabbits and the breed of the lion's head. It is estimated to be a native of the mid-20th century and has since become one of the most beloved furry companions to join the family.
A Sweet And Cuddly Specimen
As mentioned above, it is a cute and soft bunny. Its coat is compact but very delicate and soft and is characterized by the white spot on the head surrounded by other dark patches well defined between them. Its head and tail are small and soft, and it does not weigh more than three kilograms.
its character is generally docile and sociable. Normally her nature is quiet and gentle as is typical of so many other breeds of dwarf rabbits. Clearly, it must be respected because it could manifest anxiety, aggression, and nervousness when subjected to stress and discomfort. It is a sweet little animal that loves company and does not disdain the presence of other animals if used from an early age.
Normally he loves human cuddles but also for this aspect it is good to become familiar from the first days when we bring him into the house. The sweet and playful character remains stable over time since it is considered a balanced rabbit. However, he could make some messes if left alone in the house with so many human items at his disposal.
Raise The Dwarf Dutch Rabbit Respecting Its Nature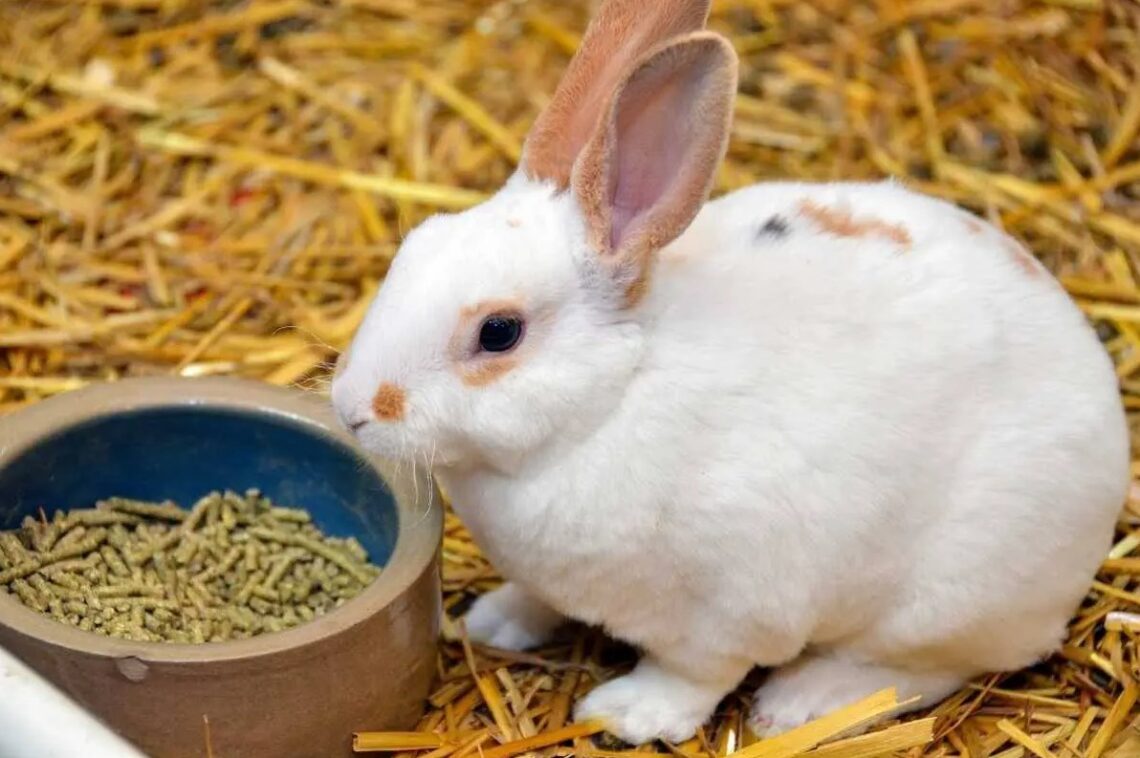 Given its sweet character, it is rare that it can manifest discomfort. In any case, it is preferable to breed it respecting its nature, or by offering it suitable accommodation and a diet aimed at its physiological needs. The cage should only be the place where he sleeps, rests, and plays with his things because he should be able to be free to roam the house without constraints.
From the point of view of nutrition, however, the dwarf Dutch rabbit requires grass, vegetables, and fresh hay. This is due to the rapid growth of molars and incisors, which must be treated and cared for properly from an early age.
For his health, it is preferable to avoid chocolate, sweets, and other human foods. Fruit is fine but only on occasional occasions to reward good behavior and make him feel happy when he plays and when he interacts with the human.
Make Him Feel Welcomed And Not Caged
To make him feel welcomed he needs hay and soft straw as well as small bedding in which to allow him to do his business. Cat litter should be avoided as this is dangerously toxic to all rabbit breeds. You will also need to keep it away from electrical cables and objects you care about left on the floor because the dwarf Dutch rabbit will not resist the temptation to nibble on them.
To keep your little dwarf Dutch rabbit healthy and clean you will need to brush it gently and, if necessary, gently wipe its paws or snout with gentle baby wet wipes.
The Health Of The Dwarf Dutch Rabbit
Do not wash it in water as it could die of heart attacks or pneumonia. As for the litter box and cage, on the other hand, always make sure that everything is perfectly clean with boiling water and that the feces are removed daily because the dwarf Dutch rabbit loves living in clean and tidy spaces.
If you notice that he eats little, does not move, or does not perform his physiological functions, take him to the vet immediately. To avoid illnesses and complications, make sure you take him for regular checkups. Don't leave him in the cage for too long and make sure he can move and run freely, especially in open spaces. The average life span of a dwarf Dutch rabbit is around 12-15 years, which is why it is a commitment that should certainly not be underestimated.
Read Also: Teddy Dwarf