Did you know that 66% of American households have at least one pet as of 2023? However, 78% of these pet owners got a companion during the pandemic, a time that was tough on many people, not just in the US but around the world. What this means is that a majority of pet owners are relatively new to the duty of being a parent to a cat, dog, or any other animal. 
The largest percentage of pet owners at present are millennials, making up 33% of the total pie. Gen X comes next at 25%, followed by baby boomers at 24%. Since most of these people are relatively young and have a tendency to love as well as care exceptionally, they must learn the ropes about how to do this best for their pets. 
Here's how you can be a responsible and affectionate pet parent, giving them the attention that they deserve:
Consider owning a pet comparable to having a child
Being responsible is imperative to becoming a wonderful pet owner. Most of the time, people blame their pets for anything that goes wrong and hardly ever think about whether they are being bad or irresponsible parents. Learning about your pet's breed and special requirements is a primary duty in responsible pet keeping. 
For starters, you ought to be familiar with the tools and cutting-edge technologies that can assist you in taking care of your pet, as well as how much exercise, grooming, and outside time they require. Long-term, troublesome conduct can be avoided by being a good pet owner and understanding the fundamentals of what your pet requires.
At the same time, you also need to be mindful of their boarding and care. For instance, look for a reliable dog training boarding school in your area for cases where you find yourself leaving the pet alone at home frequently and are unable to find the time to train them in routine matters. These are just a few simple steps that let you show responsibility toward the pet. 
Work on creating a bond with your pet
When humanity first set foot on the Earth, animals were only a source of food for them. Over time, the connection between the two creations of nature deepened, and today, it has reached a point where we look for solace and companionship in our pets. Animals like dogs provide support because they can develop an unspoken bond where they understand the needs as well as feelings of their owners. 
Studies show that spending time with your pet can lead to a decrease in cortisol levels while at the same time triggering the brain to release dopamine, prolactin, and oxytocin. These three hormones play a role in relaxing the mind and body while boosting happiness. Sometimes, you may take your pet for granted, but it is important to remember their role in your life by spending time to develop a deeper bond with them. 
Know when the animal may be stressed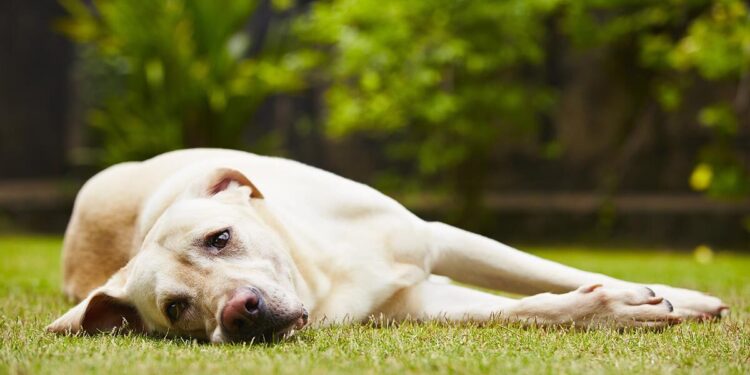 It may be challenging to recognize the signs of a troubled pet, even if we are naturally tuned in to sense tension in other humans. Cortisol is elevated in stressed animals. Long-term metabolic issues in your pet can develop as a result of excessive cortisol levels over time. You should be on the lookout for these stress indicators:
Your pet is yawning excessively and at odd times during the day

The dog or cat is licking their lips too much when they don't normally do that

They tend to shake themselves as if drying themselves when they are not even wet

Your pet is trembling a lot

You are witnessing them avoiding you or hiding in various places

The area around their eyes has become excessively hard
These are all signs that your pet is stressed because of something that is happening around them. The best way forward is to focus on mitigating and eliminating the triggers causing this stress. For example, if your pet may be nervous about a new car you've bought or traveling in general, you can address this by playing music, opening the windows, or using another car if that is an option. 
Stress and anxiety can lead to other health problems as well, which is why you must take appropriate steps and reduce any elements which are resulting in their condition. 
Read Also: panther black pitbull
Take into account the things that pets need when at home
Your home is a part of your life, and your workplace and your parent's house can make up other constituents of it. For your pet, though, your home is their whole world. Therefore, while you may be in the habit of organizing your home to prioritize your needs, you should also pay attention to the things that your pet requires too. 
Here are some of the things that you can take care of:
Is the pet staying at home alone a lot? Are their necessities like a litter box and feeding dish kept at a place where they can reach easily as well as without your help?

Do other pets in the house or the neighbor's pet cause irritation or stress to your pet?

Have you built a comfortable place for the pet to rest whenever they feel like it?

Are there any natural factors from the outside, like too much sunlight or the HVAC system being a bother to your pet?
Looking after all these issues and addressing them so that the pet has the most relaxed environment within your home is essential. You should also consider what the pet feels comfortable in and not what you think is relaxing for them. Look for signs that show that the pet is happy with what you are providing so you can work on improving these factors appropriately. 
Read Also: teacup micro bully
Conclusion
Being a good pet parent is all about care and affection. Since your pet provides you with happiness and relaxation, you must do the same for them. It is just like raising a newborn child. Since they can't speak, you look for signs that they are comfortable. Do the same with your pet. Return their generosity by being kind to them as much as you can.