The positive effects of CBD oil are well known. It has a calming and analgesic effect and helps to manage stress, anxiety, or sleep problems. But who is it for? The good thing is that our pets also benefit from the positive effects of the remedy.
In the following, you will find out how CBD oil affects the dog and what needs to be considered when taking it.
What is CBD oil?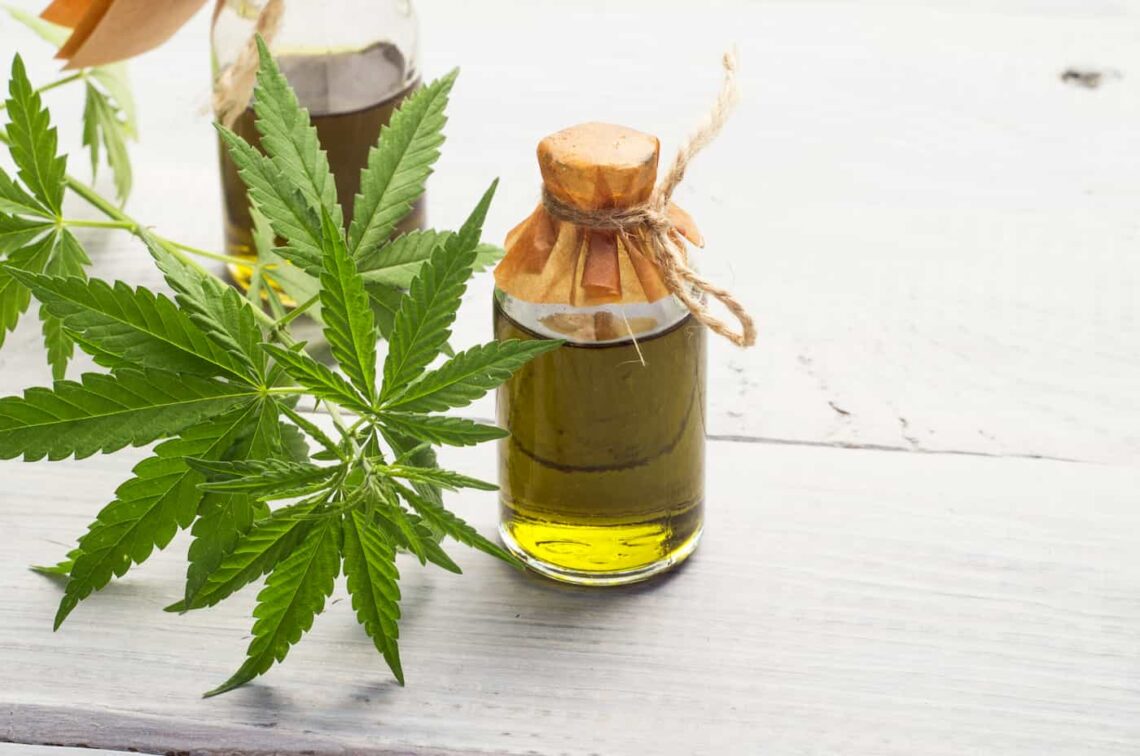 CBD oil is extracted from the cannabis plant. The plant is dried and ground to extract the oil. CBD oil serves as a natural remedy and is used for a variety of conditions and ailments.
CBD oil is a good alternative to synthetic drugs. It causes fewer side effects than conventional medication. Although side effects such as fatigue can occur in individual cases, these are very rare and are not dangerous.
CBD oil is also often used as a dietary supplement. It can be taken daily to provide the body with the necessary nutrients. It is usually taken in the form of capsules, tablets, or drops.
The oil can also be applied to the skin. This is a popular method to minimize pain and provide essential nutrients to the skin.
Advantages of synthetic drugs
CBD oil has numerous advantages over traditional medicines. Since side effects only occur in the rarest of cases, it is very safe to take. In addition, CBD oil does not attack important organs such as the liver. The effect of the oil is limited to the area of ​​the body to be treated.
An important benefit of CBD oil is that it is non-addictive. Some medications can be highly addictive. This is not the case with CBD oil, which is why the treatment is safe.
Effect of CBD oil
The effects of CBD oil on dogs are varied. For example, it can be used to boost your pet's immune system or help relieve anxiety and pain.
Typical triggers for fear and panic in dogs are a visit to the vet – the unfamiliar surroundings and possible pain trigger restlessness in the animal – driving a car or thunderstorms. You can recognize fear by a lowered posture. Retracting the rod also signals nervousness.
These fears and complaints can be optimally counteracted in a drug-free way with the help of CBD oil. The CBD for dogs has a calming effect on the nervous system of four-legged friends.
It's important to note that  CBD oil affects the dog differently based on various factors such as dosage, the dog's size, and individual sensitivities. While some dogs may show reduced anxiety or improved comfort with CBD oil, others might not display noticeable effects. Always consult with a veterinarian to ensure the appropriate use and dosage for your pet's specific needs.
Find the right CBD oil
The size and weight of your four-legged friend play a decisive role in choosing the right CBD oil. While CBD oil with a lower cannabidiol content is recommended for smaller dogs weighing up to 12 kg (about 3 percent), larger animals can take preparations with up to 10% CBD content.
When choosing the right CBD preparation for your dog, make sure that the THC content is low. The substance THC, which is contained in hemp, has – especially in the long run – a psychoactive or intoxicating effect. Therefore, it is important that CBD oil does not contain much of the substance.
Some products contain no THC at all and are therefore highly recommended. The information on the THC content should be made transparent in the product description.
In order to find the right product for your four-legged friend, it helps to get an overview of different CBD oil preparations and to compare them.
areas of application
As you have already experienced, CBD oil helps to counteract anxiety and pain. There are many other areas of application in which CBD oil helps.
Not only in acute but also in chronic pain, CBD oil has a healing effect. Since CBD preparation, unlike synthetic painkillers, does not attack the gastric mucosa or the liver, it is used as a popular alternative.
The oil also helps with insomnia. Good and healthy sleep strengthens the well-being of your dog.
If your four-legged friend suffers from skin problems, treatment with CBD oil is a good idea. The preparation can either be taken in the form of tablets or applied topically (ie directly to the affected area of ​​skin).
In addition to these areas of application, CBD oil is also used to treat digestive problems, epilepsy, and inflammation.
Read More: Finding the right puppy food
The right intake
Proper intake is important for a quick and beneficial effect of CBD oil. If you are unsure whether your dog tolerates the CBD oil – for example, if you have previous illnesses – a check-up at the veterinarian will help. He can give you tips on administering the remedy.
Please note the information on the product or the description regarding the correct dosage. The CBD oil is usually taken twice a day, with about 10 drops being taken by mouth.
It is advisable to increase the dose slowly. The right dose depends on individual factors such as the dog's size and weight, symptoms, etc. Pay attention to how your dog reacts to a small amount of CBD oil and gradually increase the dose if necessary.
Conclusion
CBD oil is well suited for the treatment of a wide variety of ailments and symptoms in dogs. It has a calming effect on the mind and body and has some advantages over traditional painkillers. Importantly, CBD oil for dogs contains little to no THC. With the right dosage, the positive effects of the oil are quickly visible