The German Shepherd dog was officially recognized in Switzerland as early as 1891. A great-grandmother of the ancestor of this dog breed was derived from a cross between a German shepherd and a wolf. Between 1870 and 1900 more and more crosses between wolves and German shepherds were recorded and during the 20th century, this breed survived 2 world wars, which however resulted in a serious loss of canine potential because these dogs were used in different ways by many sectors. of the German armed forces. Even Hitler owned a female German Shepherd named Blondie. And it was an American officer who brought a German Shepherd to Hollywood after the war and inspired the films dedicated to "Rin Tin Tin", which gave the German Shepherd worldwide popularity.
German shepherd dog height and weight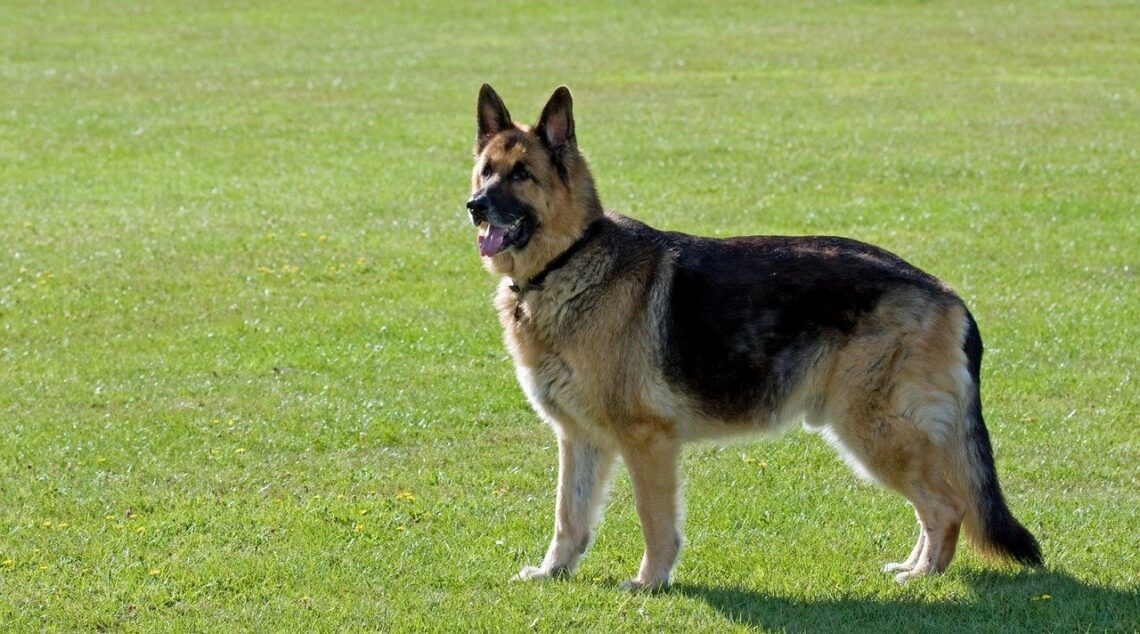 In the case of the German shepherd, males can reach a height of 60 to 65 cm and females 55 to 60 cm.
German Shepherds grow in weight from 30 to 43 kg.
Looks
The German Shepherd Dog has a short, tight, and dense coat with a pronounced undercoat. Coloration in the typical yellow-brown or yellow-black German Shepherd markings.
character
The German shepherd can be described as one of the most well-known, popular, and widespread dog breeds in the world.
Unfortunately, as with many fashionable breeds, this popularity led to many dubious breeds. These animals are then nervous, aggressive, hyperactive, or show other behavioral problems.
A shepherd dog from a reputable breed, on the other hand, is a wonderful companion for the whole family. He is very docile and tries everything to please his human. German shepherds are ideal for a companion dogs, tracking dogs, rescue dogs, or protection dog training. His docility and natural submissiveness must not be exploited and the dog sharpened.
The German Shepherd is a workhorse and should be kept busy. He needs a lot of exercises, e.g. B. walking well next to the bike or jogging. But the mental work should not be neglected either.
Although German shepherds are good family dogs, they like to choose a permanent reference person who they will not leave their side. With enough exercise, a shepherd dog can also be kept in an apartment, but a house with a garden that he can guard a little is ideal. German shepherds need family connection, but can also sleep well in a kennel.
Read Also: French bulldog
health and life expectancy
HD (hip dysplasia) is the most typical German shepherd disease. Even today, in some breeder circles, a shepherd dog is only considered beautiful if its back is significantly lower at the back than the front. This led to severe hip problems. If you're buying a German Shepherd puppy, be sure to check the pedigree for the parents' HD freedom.
A healthy German Shepherd can live up to 14 years.
Relatives and similar breeds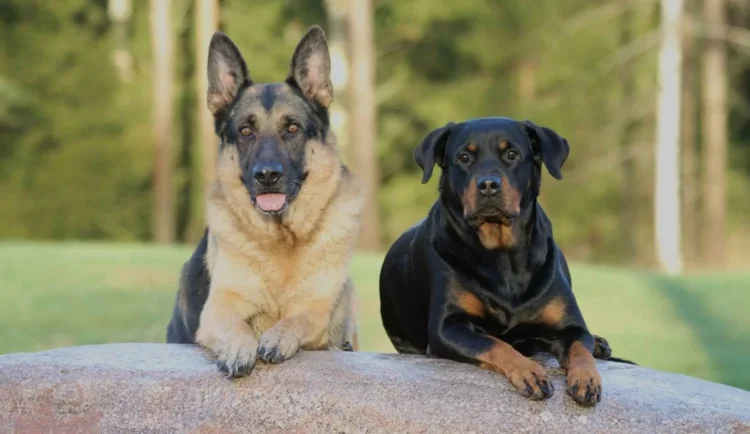 AC White Shepherd Dog, Belgian Shepherd Dogs
 FAQ
When is a German Shepherd fully grown?
from the 16th month of life, a shepherd dog is fully grown.
How much does a German Shepherd cost?
A German Shepherd puppy from a breeder costs around 800 euros.
How big does a German Shepherd get?
A shepherd dog grows between 55 and 65 cm.
When do German Shepherd ears prick up?
It can take up to 8 months for a German Shepherd puppy's ears to prick up.
How long does a German Shepherd grow?
A German Shepherd grows during its first 16 months of life and is then fully grown.
What does a German Shepherd eat?
Dry or wet food is good nutrition for German Shepherds. Pay attention to high-quality feed with high meat content.
How old can a German Shepherd get?
German Shepherds live between 9 and 13 years.
How long does a German Shepherd live?
German shepherds live to be around 9 to 13 years old.
How fast is a German Shepherd?
A German Shepherd can run up to 48 km/h.
How heavy is a German Shepherd?
Shepherd dogs weigh between 22 and 40 kg.