Post-surgery recovery in dogs can be a challenging and critical period. A blog post by PetMD emphasizes that proper pain management plays a crucial role in dog surgery aftercare. The post highlights that there are situations where sedatives may be prescribed to keep dogs calm. However, sedatives should not be considered a replacement for pain medication.
Managing pain is crucial for the comfort and well-being of the canine patient and facilitating a smoother recovery process. Over the years, veterinary medicine has seen remarkable advancements in canine pain relief, revolutionizing post-surgery care. 
In this article, we explore how these innovations are transforming the landscape of post-operative recovery for our four-legged companions.
Canine Pain Relief Medications
According to PetRx, canine pain relief medications play a pivotal role in post-surgery recovery by alleviating discomfort and promoting healing. Various pharmaceutical options are available to veterinarians, with some specifically designed to address inflammation and pain in dogs. 
One such medication that may be considered is Quellin, which is a brand name for carprofen, a nonsteroidal anti-inflammatory drug (NSAID) widely prescribed for canine pain management. Quellin has been used in veterinary medicine for quite some time and has shown effectiveness in reducing pain and inflammation in dogs. 
However, pet owners must prioritize open communication with their veterinarian, discussing all available options and potential side effects of different medications. Every dog is unique, and what works well for one may not be the best choice for another. 
By collaborating with veterinary professionals and staying informed about pain relief innovations, pet owners can actively contribute to their dog's post-surgery recovery journey.
Targeted Pain Management Techniques 
Modern veterinary practices have shifted towards more targeted and individualized pain relief approaches. Instead of relying solely on general painkillers, veterinarians now use a combination of local anesthetics, nerve blocks, and epidurals. 
As per a study published in Wiley Online Library, dogs undergoing epidural anesthesia demonstrated excellent tolerance to the procedure. The research examined two separate groups of dogs and found that those who did not receive epidural anesthesia experienced inadequate pain control post-procedure.
These techniques specifically target the pain receptors in the affected area, providing more effective pain relief with reduced side effects. By tailoring pain management plans to each dog's unique needs, the recovery process becomes more manageable and comfortable.
Non-Pharmaceutical Interventions 
In addition to traditional pain medications, holistic and non-pharmaceutical approaches have gained popularity in post-surgery pain relief for dogs. Techniques such as physical therapy, acupuncture, and cold laser therapy have shown promising results in alleviating pain and inflammation. 
Physical therapy, for example, can aid in regaining mobility and strengthening muscles, accelerating the healing process. Acupuncture is often used to stimulate natural healing responses and help reduce pain without the use of drugs. 
Laser therapy has also gained popularity as a treatment method. According to the American Animal Hospital Association, therapeutic lasers utilize specific wavelength light waves to induce photobiomodulation, which alters cellular and tissue physiology. The absorption of light by cellular components triggers the activation of cells, promoting growth, proliferation, migration, and repair processes.
Advancements in Medication Delivery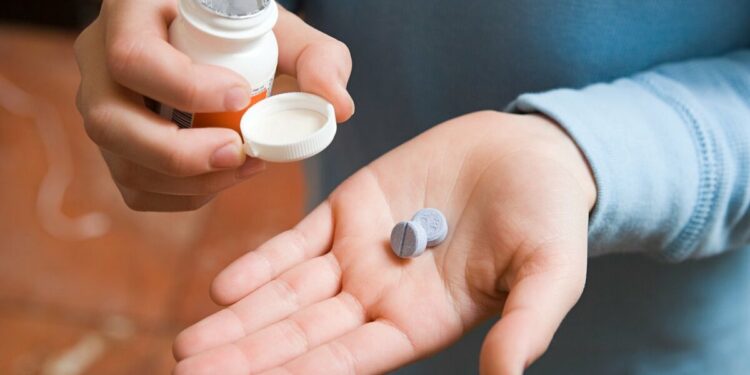 Canine pain relief has witnessed significant advancements in the methods of medication delivery. Long-acting pain relievers, such as extended-release opioids, provide sustained pain relief for an extended period, reducing the need for frequent administration. 
Transdermal patches and medicated collars are also emerging as convenient options, allowing continuous and controlled drug delivery without the need for multiple injections or pills. These innovations not only improve patient compliance but also enhance the precision of pain management during post-surgery recovery.
Read Also: Black Panther Pitbull
Integrating Technology in Pain Monitoring 
Digital technology has made its way into the realm of canine pain relief, offering veterinarians new tools for monitoring post-operative recovery. Wearable devices equipped with sensors can track a dog's movements, heart rate, and behavior. 
This provides valuable data on their pain levels and overall recovery progress. Such real-time information enables veterinarians to adjust pain relief strategies as needed, ensuring that the canine patient receives the most appropriate care during their healing journey.
Personalized Pain Assessment 
Canine pain assessment has become more sophisticated thanks to advancements in behavioral and physiological markers. Veterinarians now use standardized pain scales and objective measures like gait analysis to quantify pain levels accurately. 
These personalized assessments help tailor pain relief plans to each dog's unique needs. This ensures they receive the appropriate pain relief at every stage of their recovery journey.
Enhancing the Human-Animal Bond 
Improved post-surgery pain relief not only benefits the dog but also strengthens the bond between pet owners and their furry companions. When pet parents witness their dogs experiencing less pain and discomfort during recovery, they feel more reassured and connected to their pets. 
This positive experience fosters trust in veterinary care and encourages pet owners to be proactive in seeking prompt post-operative pain management. This leads to better outcomes for their beloved canine companions.
Final Word
Innovations in canine pain relief have revolutionized post-surgery recovery for dogs. With personalized approaches, advanced medications, and non-pharmaceutical interventions, dogs can experience more comfort and better healing. Integrating technology for pain monitoring and utilizing objective assessments has improved pain management precision. 
Furthermore, these advancements not only benefit the canine patient but also strengthen the bond between pet owners and their furry companions. By prioritizing open communication with veterinarians and staying informed about pain relief options, pet owners can actively contribute to their dog's well-being and ensure a smoother recovery process.
Read Also: crusty white dog